Stories
Now
April 18, 2018


Now is an editorial that challenges the notion of youth, time, and aspirations. Although growth and the continuance of time are inevitable, our objectives and thoughts remain deep and everlasting. There is no day like today, no day like yesterday, and tomorrow is never promised


Alfredo Díaz, Mexico. Age: 18.
Mallory Veith, United States. Age: 17.
Gino Pasqualini, Argentina. Age: 18.

How do you feel now and what do you want at this moment? Como te sientes ahora y que es lo que quieres en este momento?
Shirt Dickies
GP: In this very moment I feel very good and happy. I wish I could be with the people I love the most.
GP: Ahora en este momento me siento muy bien y contento. Quisiera poder estar con la gente que más quiero.
Alfredo wears CALVIN KLEIN total look, GUCCI leather belt bag / Mallory wears GUCCI total look / Gino wears DICKIES shirt , GUCCI belt, and CMN SWDN trousers.

MV: At this moment I feel at peace with myself, but I want change or something to challenge me. MV: En este momento me siento en paz conmigo mismo pero quiero cambiar o algo que me desafíe.
AD: I feel trapped, I want to do what I love and be valued for my potential.
AD: Me siento estancado, quiero hacer lo que amo y ser valorado por mi potencial.

Alfredo wears CALVIN KLEIN jeans / Mallory wears HELMUT LANG jeans / Gino wears ERMENEGILDO ZEGNA trousers.
trench coat BURBERRY

MV: I see myself in a year being more confident and independent. I want to grow into a more
intelligent interesting person.
MV: Me veo en un año más segura e independiente y quiero convertirme en una persona más inteligente e interesante.

GP: The future is something that freaks me out a lot, I cannot imagine anything a year from now but I hope it's still good. My personal expectations are to become somebody, to be able to leave something. GP: El futuro es algo que me perturba mucho, no puedo imaginarme dentro de un año pero espero que siga estando bien. Mis expectativas personales son llegar a ser alguien, poder dejar algo.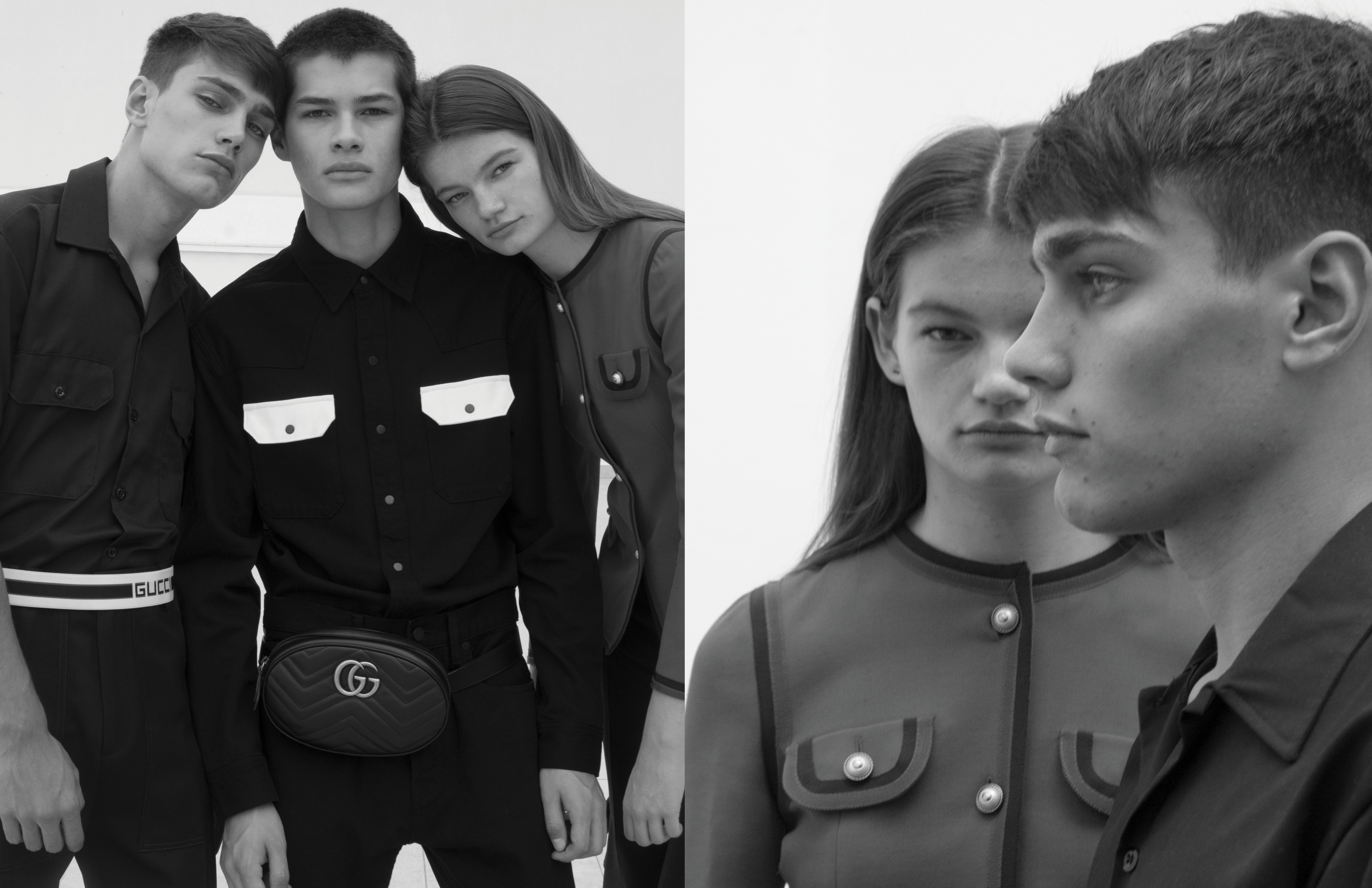 Alfredo, Mallory, and Gino wear CALVIN KLEIN total look.

shirt DICKIES

AD: I see myself living in another country fulfilling my goal of being a model, of being creative and authentic. AD: Me veo viviendo en otro país cumpliendo mi meta de ser modelo, seguir creativo y auténtico.
total look DICKIES





Photography & Styling: Dano Santana
Art Direction: Juan Duque
Models: Mallory @Wanted Model Management,
Alfredo & Gino @BANG! Management