Cover
Regenerate
November 28, 2018


The fine, threadlike strands that grow from our skin is an involuntary behavior that our human body produces that serves primarily as a source of heat insulation. Hair is a tool that we use to define ourselves and tells a story of a specific time and place in our lives.

As kids, we are often influenced by our parents who strive for their kids to look nice and presentable for those grade school yearbook pictures. As teenagers, we are influenced by the act of rebellion - stripping away of everything we once knew. We explore the world with wide eyes. We are eager to grow. We cut and dye our hair, trying to find who we are and our own place in this big world. The everlasting feeling of wanting to reinvent ourselves always exists and transcends generations through one common factor: hair.

Hair is an involuntary growth. Growth is an involuntary action that we experience. As the years go by and life progresses, we learn to adapt to any situation. We learn and continue to learn with every year that goes by. It's what we make of every situation that shapes our personality, our beliefs, and our values. For young, for old, this story celebrates individuality and growth and is dedicated to you.



LYONS wears total look PRADA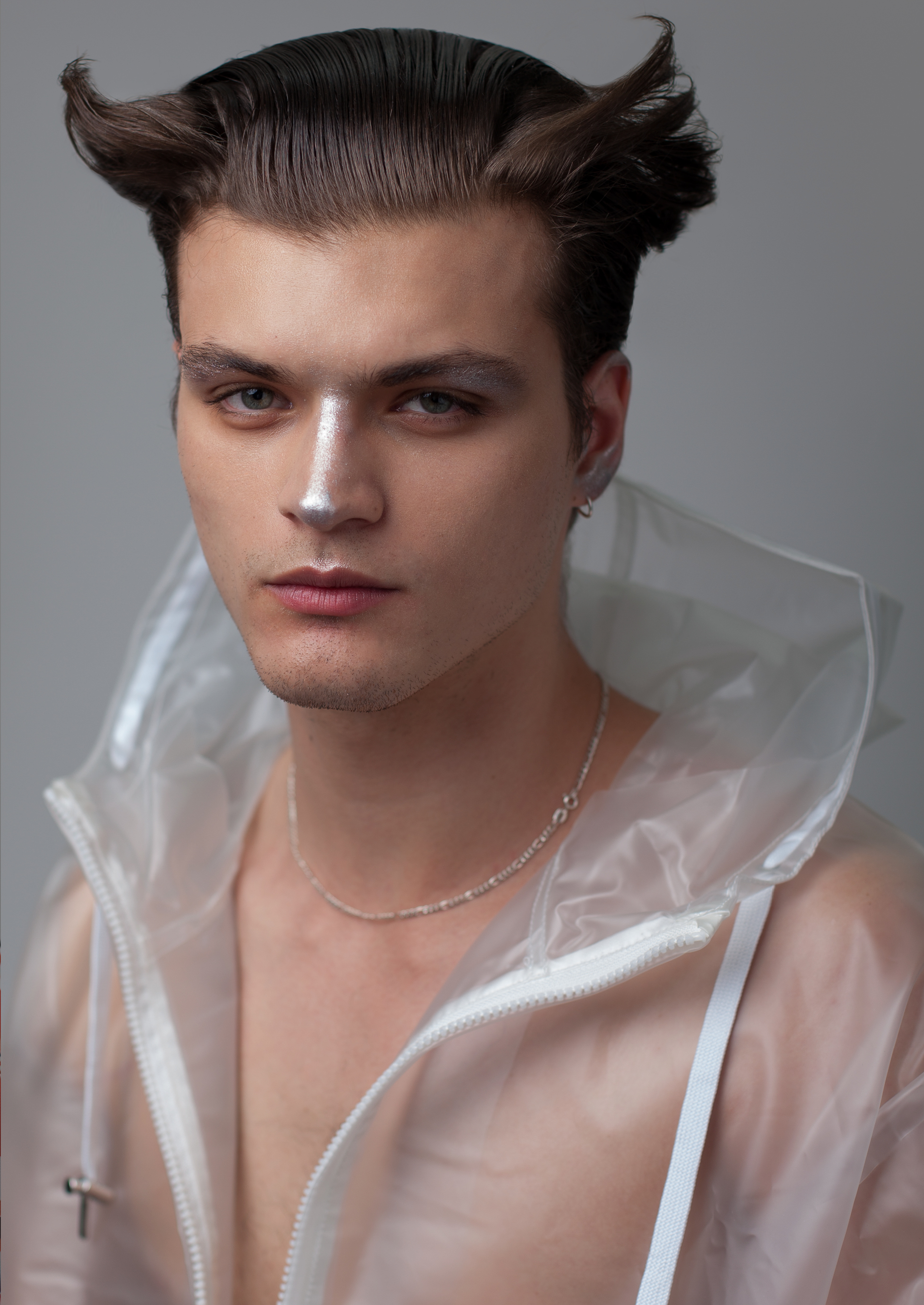 JUAN wears BERSHKA jacket and UNMILKED shorts
ADRIAN wears TOMMY HILFIGER pullover and jacket with HELMUT LANG jeans
GERMAN wears AYCH shirt, DICKIES trousers, APPLE airpods
AKASAGRADO wears AYCH jacket, AYANEGUI tank
ALFREDO wears AYCH jacket, CMMN SWDN trousers
JONATHAN wears TOMMY HILFIGER blazer, AYCH zip up, THEORY tutrtleneck, TOMMY HILFIGER trousers
JANSEN wears SCOTCH & SODA shirt, POLO RALPH LAUREN shirt, DICKIES trousers, PRADA keychain
SALVADOR wears HM long sleeve, SACRIFICE tee, GUCCI belt
MIGUEL wears AYCH shirt, ZARA trousers and hat, VARON necklace and earrings
PABLO wears TOMMY HILFIGER jacket, AYANEGUI tank, TOMMY HILFIGER trousers
LUIS wears CMMN SWDN trousers, GUCCI sunglasses
DANIEL wears AYCH jackek, HANES tank, COS trousers
AGUSTIN wears AYCH shirt, HM long sleeve, TOMMY HILFIGER scarf, ALFREDO DÍAZ belt as scarf, COS shorts
OMAR wears CMMN SWDN trousers, GUCCI hairtie
JON wears total look LOUIS VUITTON, VARON necklace